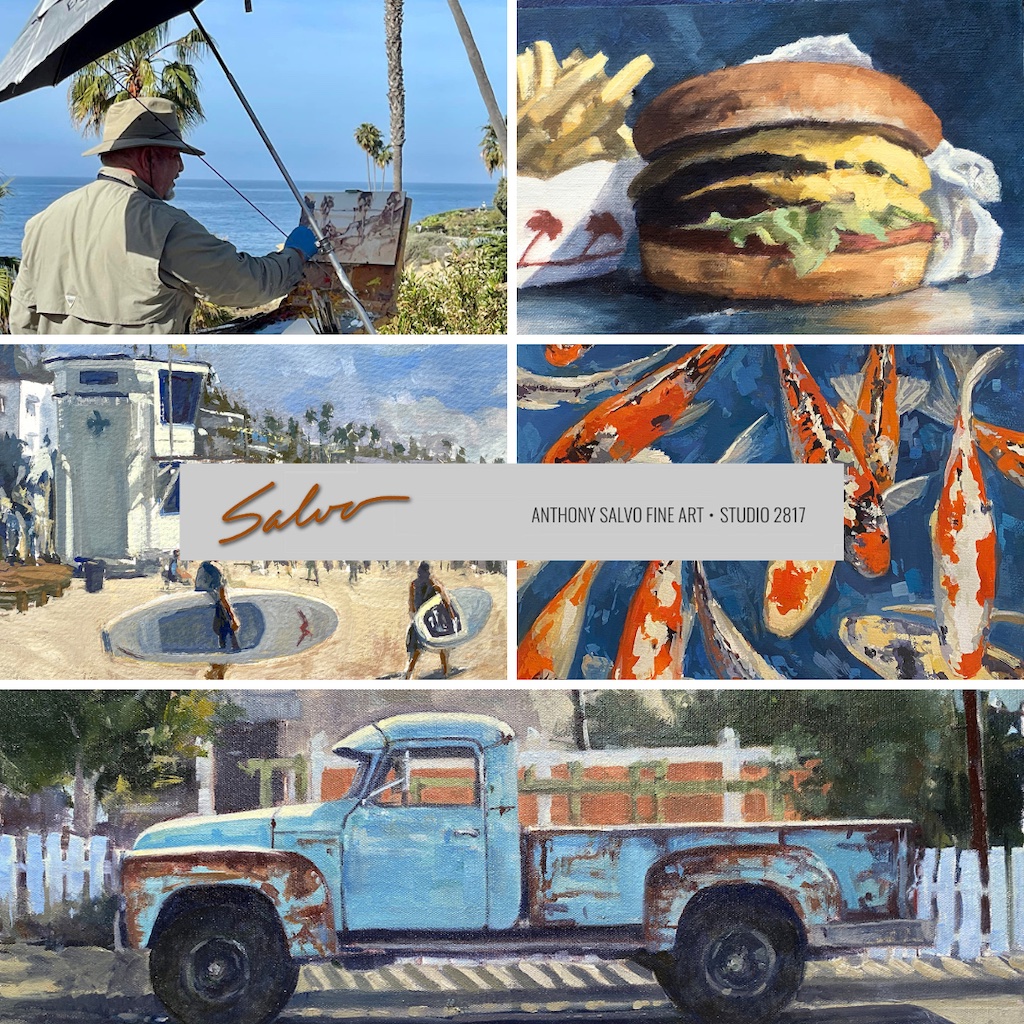 September 13, 2022 – Anthony Salvo
Anthony Salvo has lived in Southern California since the age of 12. That's when he discovered oil painting. Always drawing and painting as a young child he knew that art would be his vocation.
He attended Art Center College of Design where he graduated with honors, receiving a BFA in Graphic Design. Art Center was the catalyst that led him to open up his own Graphic Design/Advertising firm in 1988. Anthony is the CEO and owner of The Salvo Design Group, Inc., a boutique Advertising and Graphic Design firm, located in Newport Beach.
Presently, Anthony is going back to his roots as a artist. Using all the knowledge, disciplines, and tools acquired from years of experience, oil painting is his current passion. He enjoys plein air landscape painting as well as studio painting. He has won countless awards, and has exhibited for many years at the Festival of Arts in Laguna Beach.
JOIN US!
Tuesday, September 13, 2022
6:30 – 8:30 PM
Free to members. Guests are $10.
Norman P. Murray Center, Jacaranda Room
24932 Veterans Way
Mission Viejo CA 92692
2nd Tuesday of Each Month