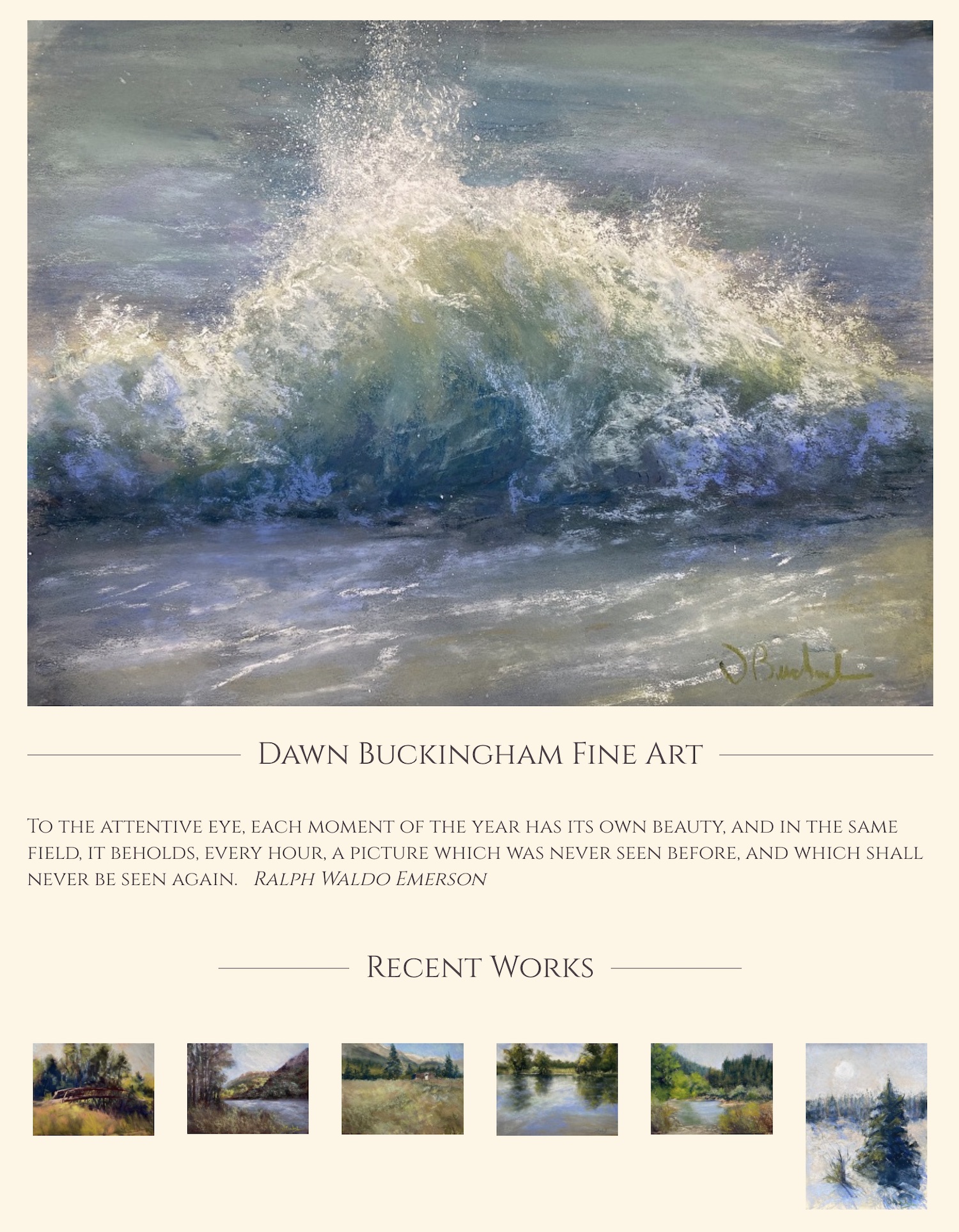 Dawn Buckingham
Dawn Buckingham follows the tradition of American Impressionism by immersing herself in the natural landscape, as a plein air artist, in order to capture the light, color and mood of the area. The need to work quickly in the changing light is reflected in the energy of her markings and subtle layers of pigment.  The landscape is usually the focus of her work, but the inclusion of structures, vehicles, and figures provide the context how we live and impact the environment.  Plein air paintings inform her studio practice in both oil and soft pastel.
As a passionate plein air artist, she participates nationally in plein air events.  Her work has been recognized with awards in both local and juried national shows, plein air competitions and Quick Draw events.  Her students and collectors include both US and International patrons.
Samples of her work can be found at https://www.dawnbuckinghamfineart.com/
JOIN US!
Tuesday, January 10, 2023
6:30 – 8:30 PM
Free to members. Guests are $10.
Norman P. Murray Center, Jacaranda Room
24932 Veterans Way
Mission Viejo CA 92692
2nd Tuesday of Each Month